Exhibition stands & exhibition design by Fordmmp
At an exhibition you want your clients to stop in their tracks with what they have seen and visit your stand.
Breathe new life into your exhibitions and create that 'wow' factor experience and memorability for your brand.
With over thirty years in the business and a combination of young design talent and experienced project managers, we will manage every aspect of your exhibition stand for you from concept to delivery, worldwide.
Through established partnerships with local suppliers on an international level, we can provide your company with a cost effective platform to exhibit at any show anywhere in the world!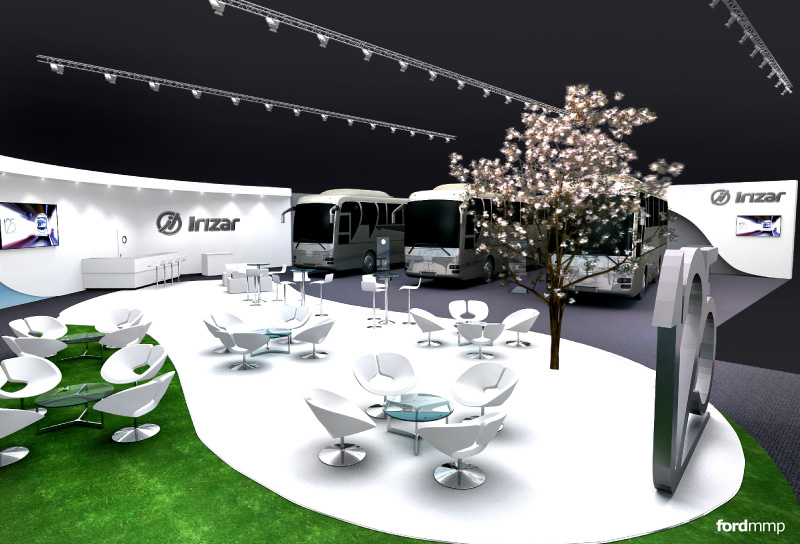 Award Winning design agency making a difference
As award winning agency we've been providing stands that make a difference to our clients ROI for years.
Ford MMP are an experienced exhibition design and project management agency based in the heart of the UK, we provide a comprehensive creative design and management solution for all your exhibition and event and requirements.
Our creative design acumen and proven management approach is highly focused on exhibitions, environments and events, providing a platform for a variety of clients with an unrivalled, proven service, on time, on budget wherever required in the world. We have a team of high designers creating consistently high innovative visuals, to meet in line with your definitive marketing objectives